You must allow cookies and JavaScript for a proper shopping experience.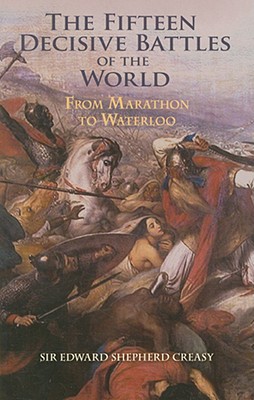 Price: $7.00
Publisher: Dover Publications : June 2008
Seller ID: 394179
ISBN-13: 9780486461700
Binding: Paperback
Condition: Used - Very Good
---
Ranging from Marathon to Waterloo, this classic of military history chronicles battles that changed the course of history. Originally published in 1851, at the zenith of British imperial power, it found an eager audience of readers who wanted to understand how Britain had achieved its tremendous influence and how long it would last. Since then, these chronicles of ancient and modern military confrontations have informed and inspired generations of students and armchair historians.Educated at Eton College and the University of Cambridge, Sir Edward Shepherd Creasy was called to the Bar in 1837,...
View More...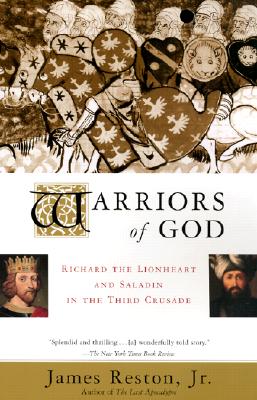 Price: $6.50
Publisher: Anchor : May 2002
Seller ID: 20274
ISBN-13: 9780385495622
Binding: Paperback
Condition: Used - Very Good
---
Acclaimed author James Reston, Jr.'s Warriors of God is the rich and engaging account of the Third Crusade (1187-1192), a conflict that would shape world history for centuries and which can still be felt in the Middle East and throughout the world today. James Reston, Jr. offers a gripping narrative of the epic battle that left Jerusalem in Muslim hands until the twentieth century, bringing an objective perspective to the gallantry, greed, and religious fervor that fueled the bloody clash between Christians and Muslims. As he recounts this rousing story, Reston brings to life the two legendar...
View More...