You must allow cookies and JavaScript for a proper shopping experience.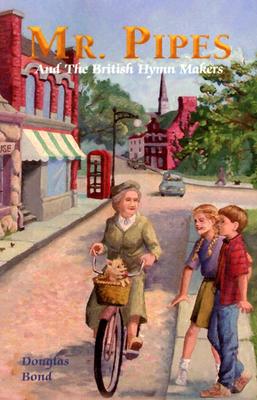 Price: $7.50
Publisher: Christian Liberty Press : August 2007
Seller ID: 388997
ISBN-13: 9781930092129
Binding: Paperback
Condition: Used - Very Good
---
Early teens who love adventure and the Christian faith will enjoy reading this fictional account of two young Americans, Annie and Drew, who are on vacation in England. These young people wind up learning a great deal about famous British hymn writers as they are befriended by an elderly gentleman called Mr. Pipes. They also learn a lot about the value of traditional worship and praise. Grades 6-9.
View More...
Price: $5.50
Publisher: Christian Liberty Press : August 2007
Seller ID: 157308
ISBN-13: 9781930092228
Binding: Paperback
Condition: Used - Very Good
---
Mary L. Williamson reveals the fascinating life and times of Confederate cavalry commander General Jeb Stuart. Readers will be delighted as they follow the daring exploits of this great military leader and Christian gentleman. Robert E. Lee called Stuart his eyes and ears. You will call him a courageous warrior and a man of honor as you move through this action-packed biography. Book, 130 pages Grade: 6th and above"
View More...