You must allow cookies and JavaScript for a proper shopping experience.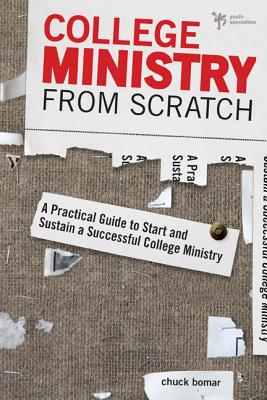 Price: $4.50
Publisher: Zondervan/Youth Specialties : August 2010
Seller ID: 390771
ISBN-13: 9780310671053
Binding: Paperback
Condition: Used - Very Good
---
Written by college ministry expert, Chuck Bomar, College Ministry From Scratch provides simple tips and practical ideas for anyone looking to start something for college-age people in their congregation. Keeping in mind that a youth worker or volunteer launching a college ministry already leads a busy life, this book is easy to digest and offers insights on everything from leading overseas mission trips or winter retreats to leading a small group or Sunday school class. This handy resource addresses the simple, but often intimidating task of initiating meetings with students, and even offers a...
View More...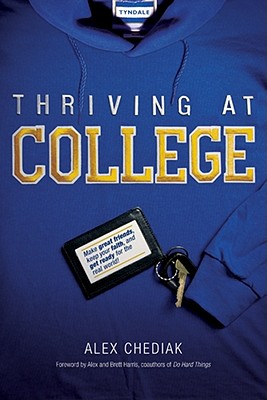 Price: $7.50
Publisher: Tyndale House Publishers, Inc. : April 2011
Seller ID: 120373
ISBN-13: 9781414339634
Binding: Paperback
Condition: Used - Very Good
---
Going to college can be exciting, anxiety inducing, and expensive You want your child to get the most out of their college experience--what advice do you give? Thriving at College by Alex Chediak is the perfect gift for a college student or a soon-to-be college student. Filled with wisdom and practical advice from a seasoned college professor and student mentor, Thriving at College covers the ten most common mistakes that college students make--and how to avoid them Alex leaves no stone unturned--he discusses everything from choosing a major and discerning one's vocation to balancing academi...
View More...