You must allow cookies and JavaScript for a proper shopping experience.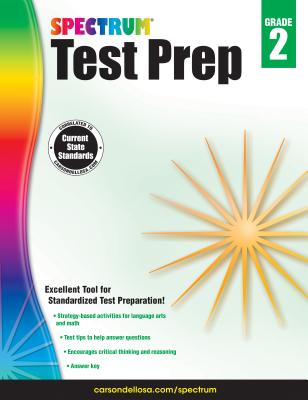 Price: $6.00
Publisher: Spectrum : January 2015
Seller ID: 357331
ISBN-13: 9781483813738
Binding: Paperback
Condition: Used - Very Good
---
The Spectrum(R) Test Prep Workbook for second grade features 144 pages of skill-specific practice to help students prepare for standardized testing. This easy-to-follow tool provides the most comprehensive strategies for effective test preparations. The lessons are presented in a variety of formats includes suggestions for parents and teachers, as well as answer keys and progress charts. The best-selling Spectrum(R) series is a favorite of parents and teachers because it's carefully designed to be both effective and engaging--the perfect building blocks for a lifetime of learning....
View More...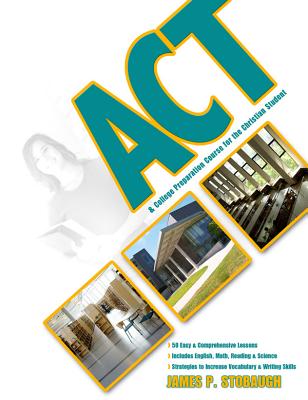 Price: $15.00
Publisher: New Leaf Publishing Group : January 2012
Seller ID: 392692
ISBN-13: 9780890516393
Binding: Paperback
Condition: Used - Very Good
---
Your ACT score is key in determining college scholarships and admissions. Prepare to excel with The ACT & College Preparation Course for the Christian Student, written by James P. Stobaugh, an experienced ACT/SAT grader, graduate of Harvard and Rutgers, as well as Princeton & Gordon Conwell seminaries. With these 50 devotion-based lessons, Stobaugh expects "Christian students should score 4 5 points higher on the exam." Whether used over the course of a year or in 50 days, high school teens will: Master stress reduction techniques and test-taking skills Complete exercises designed to hone th...
View More...